During the quarantine, we offer a 10% discount on all the kits so you can restore your stanchions and be ready for the summer season !
PROMO CODE : MNTNYRBIKE10%
Available only from the 03/27/2020 to 04/12/2020
Developed specifically by SENDHIT for mountain biking, the Scratch Cover © fork stanchion scratch repair kit removes scratches, restores the fork stanchion's smooth appearance and thus keeps your suspension working properly.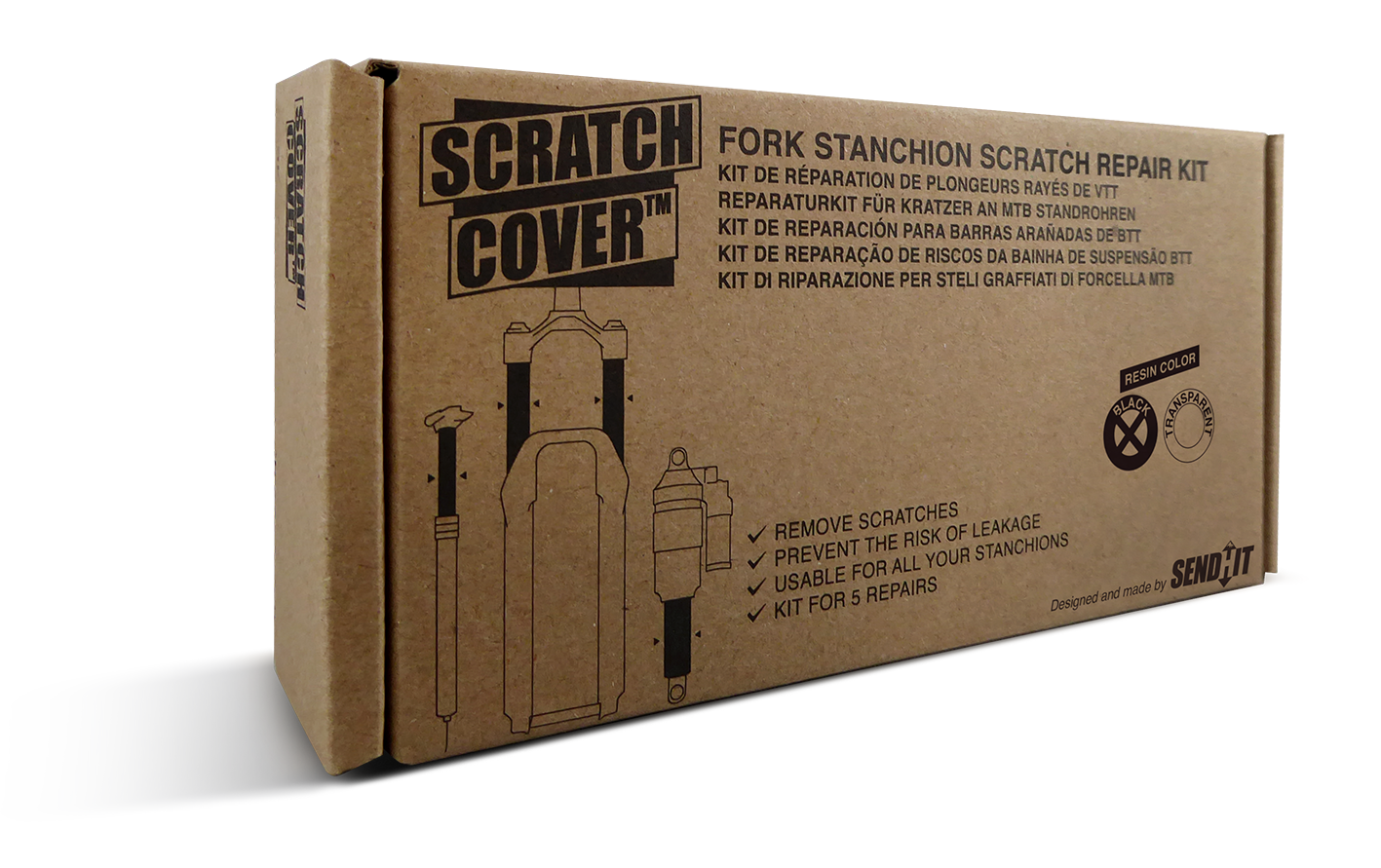 Despite the COVID19 crisis, we are still processing orders but delivery times may be slightly extended and varied depending on the situation in each country. Thank you for your understanding.
Ultra tough epoxy resin
Simple and precise application
Leaves no marks on the fork stanchion
Available in 2 colours:
Kit for 5 repairs
Easy to take with you
Works on all your stanchions: